Lubbock Fine is delighted to welcome Robert Morley to the firm. He joins in the newly created role of chief operating officer (COO), charged with streamlining the firm's operations and processes to best position us for the many known and unknown future challenges.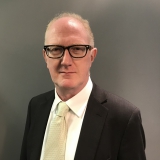 Robert Morley, Chief Operating Officer robertmorely@lubbockfine.co.uk
Lubbock Fine is delighted to welcome Robert Morley to the firm. He joins in the newly created role of chief operating officer (COO), charged with streamlining the firm's operations and processes to best position us for the many known and unknown future challenges.
"It was a good day when Rob accepted our offer," said Mark Turner, managing partner. "He joins us with a wealth of significant and relevant experience. We're excited by his diverse expertise and the wide-ranging skill set that he brings."
Rob is a transformational COO with eighteen years' experience of driving step-change performance in a variety of organisations. During his career, he's worked with all flavours of businesses from startups through to billion dollar US multinationals, and across multiple business sectors including business consulting, technology, outsourcing, not-for-profit and most recently the legal sector where he joins us from a top 100 law firm.
Having studied physics at the University of London, Rob then spent his early career rising through the ranks of team leadership, and acquiring increasing responsibility for business strategy, client services and back office support functions. His appointment as Operations Director, for a multinational technology consultancy firm gave him his first senior executive role with P&L responsibility for the European region.
Over the last eighteen years Rob has been in board level operational leadership roles, and has an exceptional track record in transforming and growing businesses. He combines strategic planning with outstanding operational implementation skills whilst looking to inspire a results-orientated culture, to turbo-charge entrepreneurial thinking and create enjoyable working environments for his teams.
"I join Lubbock Fine with great enthusiasm" Rob explained. "My vision is to build on the excellent track record and solid history of the firm. Looking at any organisation with a fresh eye, there will be identifiable areas for operational improvement, introducing best practice, accelerating growth and utilising innovative technology to increase business agility.
By refining internal operations we will be able to build upon and develop the excellent talent that is already in abundance across the firm. Any operational changes we make will be fully constructed around the needs and requirements of our clients, with the objective of delivering outstanding service.
Times and standards in society move on; and what is desirable in corporate cultures too evolves over time. It's critical in these times to be one step ahead of cultural, technological and subtle atmospheric changes in business. With that also on my radar, I'm looking to actively nurture a stronger gender balance of the firm's senior management over the next few years."
Robert lives in West London and is married to Anna, a Canadian writer and columnist. They are avid social bridge players, with a greater inclination towards the food and wine aspects of the club game. The evolution and development of people and what makes them tick is a specialist interest. When not using his spare time to travel, Rob maintains a strong enthusiasm for physics, politics, psychology and mentoring tech start-ups.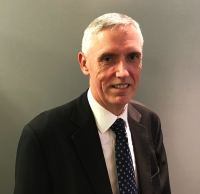 Chris Sparkes, Tax partner
chrissparkes@lubbockfine.co.uk
"We're delighted to welcome Chris to the firm" said managing partner, Mark Turner. "He brings a new perspective to our thriving tax team and we're looking forward to seeing it continue to grow and develop with his invaluable input."
Chris explained "What particularly attracted me to Lubbock Fine is that it's the size of business that attracts a terrific client base. In terms of tax advice, it's big enough to do anything whilst still retaining that personal touch. The firm's clients I have met so far are highly entrepreneurial and full of ideas. They're also open to listening to and acting upon advice – those are the best sort of clients."
A born and bred Mancunian, Chris completed his training at two of the (now) Big-4 firms. After stints at various other firms where he honed his expertise in the tax aspects of buying and selling businesses, he spent time with a Big-4 firm in Manchester, primarily advising on the tax consequences of merger and acquisition deals.
"Whilst I'm very interested in the technical aspects of tax, I'm more interested in how tax affects Lubbock Fine clients. I am keen to help SMEs rather than big international corporates" Chris continued. "I like puzzle solving but I enjoy it when I see the direct benefit my work has for clients. Having now moved to London principally for family reasons, I am looking forward to working with the huge variety of clients at the firm."
Chris' experience means that he's had huge opportunities to influence some significant business structural changes. He has also worked to build and develop cutting edge corporate, and related advisory, offerings.
Primarily a people person, Chris enjoys working as part of a team as much as he enjoys advising clients. He sees his Lubbock Fine role as providing advice across an interesting mix of appealing propositions, with a far wider remit than simply being handed a client portfolio to manage for the foreseeable future. He is also excited by the firm's membership of the global Russell Bedford network, and the massive advantage it provides to support the development of international client business. Chris is keen to buy into something tangible, believing that getting fully involved in the firm's development will give him a sense of moral ownership where, "… if you're on your game and play your part, what you do can affect things positively. I believe that I have a voice and a chance to use it here. There's a real opportunity to build something really rewarding by giving clients, their families and our team here a visibility where there's a future in what they can do and achieve. There's certainly the variety, support, learning and development here to enable that."
Chris and his wife Sharon met at university where he read Philosophy and she read Mathematics. In his leisure time, Chris enjoys reading Philosophy (for fun), walking over the South Downs, bird watching and expanding his knowledge of wild plants and flowers. His wife contends that having studied Philosophy, he no longer finds anything boring which means he always has interests to pursue.